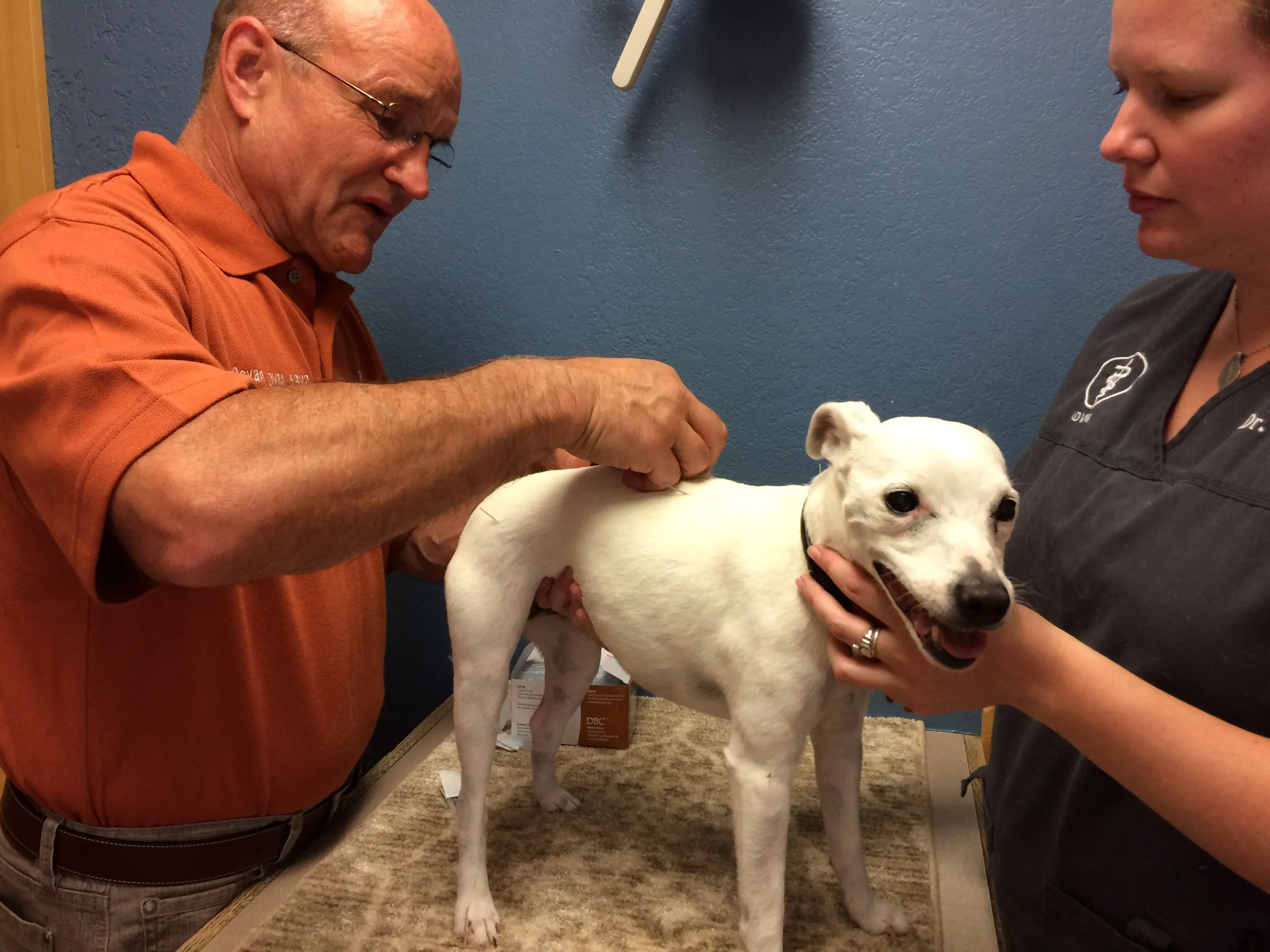 Treat your pet to expert animal acupuncture and herbal medicine
Western medicine has conditioned us to look for quick fixes using drugs or scalpels. Medication and surgery certainly have their place in high-quality veterinary care. But they also carry greater risks and longer recoveries. Eastern therapies such as acupuncture and Chinese herbal medicine, on the other hand, may require more frequent or longer treatments, but they are easier on your pet. In some cases, we see immediate improvement from animal acupuncture or herbal treatments. More often than not, we need a series of treatments.
It's important to understand that non-drug, nonsurgical therapies like acupuncture stimulate the natural healing ability of the body to repair itself and return to health. It's also important to avoid treatments that may be just as damaging to the body as the conditions being treated. In the hands of a trained veterinary acupuncturist, acupuncture and herbal treatment will not harm the body in any way.
How animal acupuncture can help
Acupuncture and herbal treatment may not be appropriate or effective for every patient, condition, disease or situation. Some of the conditions that have proven to respond favorably to veterinary acupuncture and herbal treatment include:
Arthritis
Hip dysplasia
Degenerative joint disease
Disease of the spinal cord
Seizures/epilepsy
Immune dysfunction

Allergic skin conditions
Asthma
Traumatic nerve injuries
Granulomas
Reproductive problems
Endocrine disorders
Inflammatory conditions
We will use every proven therapy available to us help your pet get healthy and stay healthy. For more information about animal acupuncture and Chinese herbal medicine or to make an appointment, call us today.